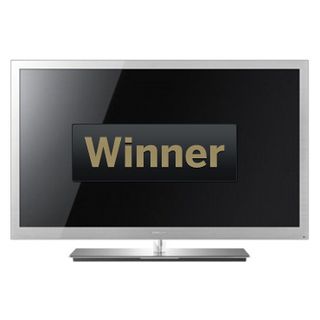 A really nice guy got himself in a bit of a muddle the other day.  Let me tell you about the young lady that was involved in the drama!
Lee wanted a new tele for his flat.  He walked into a shop and looked around.  On one of the isles, a tele caught his attention.  'Psssst' she said to him.  'Buy me, buy me' she said.  Her name was Samantha; she insisted he called her Sam for short.  Lee asked if she was showing the footie that evening.  'Of course' she answered.  He was sold.  In a box she went, paid for and off to her new home she went.
8pm comes.  Its kick off time!  Lee turns Sam on.  Scans through the channels.  No football!  'You lied' Lee said.  At that moment he realised the match was on Sky sports, not a freeview channel.
Samantha Sung said she could show the football and truthfully didn't know what channel it would be on.  BBC would of worked.  Sky sports wouldn't of.  Lee assumed Sam knew what she was on about.
Assuming everybody can do everything is dangerous.  She didn't lie deliberately but she ended up lying, as she didn't know the full story.  She assumed she knew.  Now Lee doesn't trust her and the honeymoon period has tension! 
She feared being left on the shelf if she didn't please him but now he doesn't trust her, as she didn't meet his expectations.  Instead of lying about the channels she could get without any Virgin or Sky help, what if she mentioned her giraffe feature; the HDMI input she has that he could use to connect his laptop to?  Using this feature he could watch a stream of the game on the Internet through her 32-inch face instead of his laptop's tiny 15-inch screen.  She's good at that.  And she knows 100% she can actually do it.